Think Smart for Businesses
Think Smart helps young people and career-switchers enhance their skills and discover their perfect career path. We work with businesses to help attract, train and retain a talented and motivated workforce.
Our tool allows students to explore different career options, and gives the most committed and motivated users access to our opportunity database.
By advertising your vacancies on our student sites, you can be there when they discover their path, and become their next step.
We also offer a match-making service, where we provide details of appropriately skilled students who have requested to be contacted by employers in your area.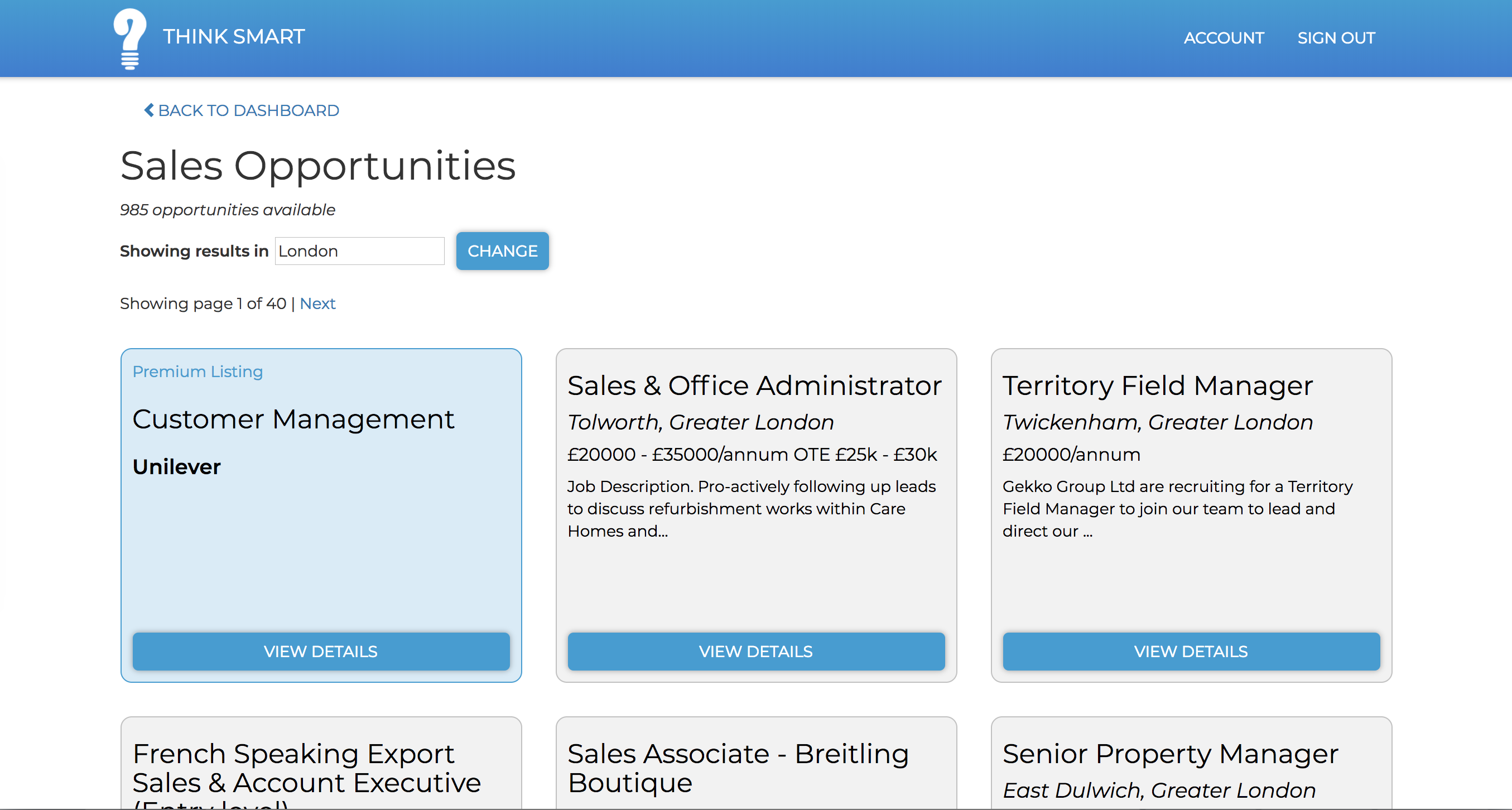 Create a custom recruitment mini-site with us
We can create tailored, industry-specific versions of our product for you.
Reach further:

Distribute your custom Think Smart mini-site to campuses and careers fairs across the country, without the need for in-person marketing. Reach a broader and more diverse talent pool.

Generate excitement:

Inspire potential employees with an interactive preview of what it's like to work for you.

Improve retention:

Think Smart encourages applicants to reflect on which careers would really suit them. Put Think Smart high up in your recruitment funnel to help candidates find which of your roles would be right for them.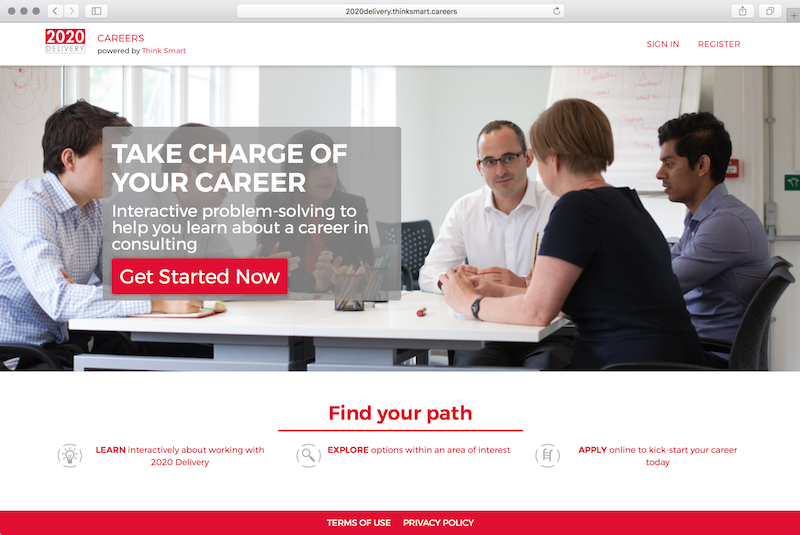 Think Smart is an innovative tool which allows us to reach out to more people during our graduate and internship recruitment process. Using ThinkSmart has given students a unique insight into the role they're applying for and the type of work we do.
- 2020 Delivery (public sector consultancy)
We provide tools for HR and Learning and Development departments to enable them to be more effective.
Empower your employees: You want to keep your team fulfilled and challenged, and that means building a career path that works for them within your organisation. Think Smart can help your employees discover that path.
Create tailored learning journeys: We can provide rich, cross-functional assessments to identify an employee's skills and preferences. By cross-referencing these skills to your learning and development resources, we can create individual recommendations for each employee and redirect them to relevant learning opportunities.
Nurture leadership potential: The transition to a management role requires support and training as early as possible. Using Think Smart leadership scenarios you can start preparing your high-fliers with decision-making and problem-solving exercises that accurately portray the challenges they'll face as managers.